High Lift Set
Ugly Duckling High Lift Ash Set
5 Level Lifting Without Bleach
Set Contains: 2 Tubes of High Lift Ash Blonde(100.10) and 2 Tubes of High Lift Deep Ash Blonde (100.11)
Lift up to 5 levels without using bleach.
High Lift Ash Blonde 100.10 can lift and counteract brassiness due to its ash reflect.
High Lift Deep Ash Blonde 100.11 can lift and has an ultra ashy reflect.
Each tube is a 3.5 oz tube, so 1 tube contains enough product even for thick shoulder-length hair.
Save $$$. Special price per tube is only $10. Promotion ends shortly
Lift Dark Roots Without Bleach: Watch Video
Hair by Elona Taki
Mix 1 part high lift color to 2 parts developer.
Use with 30 Vol developer. 
You can extend the development time up to 50-60 minutes minutes for extra lift.
For full head virgin hair applications, do the root area last for this reason.
For dark hair regrowth, apply first on the regrowth area. Then extend. 
Watch carefully after application and rinse when the hair has reached the correct level.
Emulsify and wash with an acidic shampoo after coloration.
Lift Dark Roots without bleach using Ugly Duckling High lift Colors - Watch Video:
Hair by Elona Taki
Results Using High Lift Ash Blonde 100.11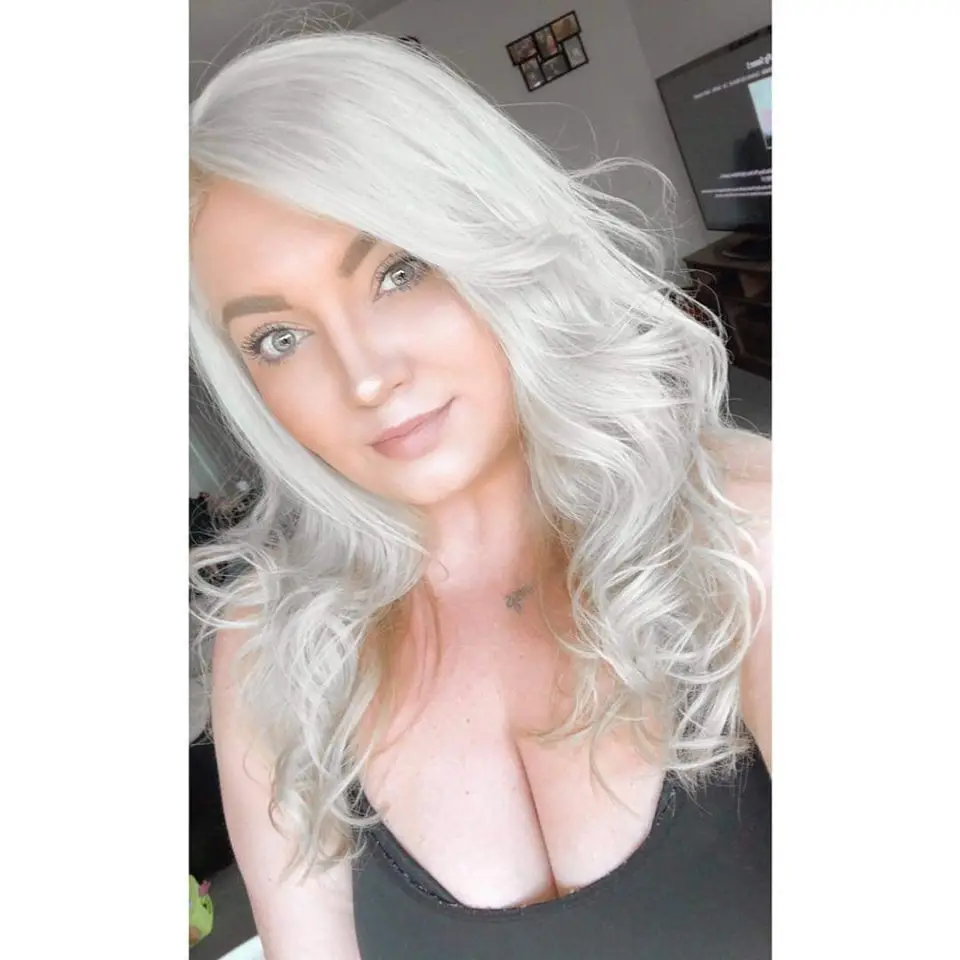 High Lift Intense Ash Blonde by Paula Sturdevant
Results Using High Lift Blonde 100.10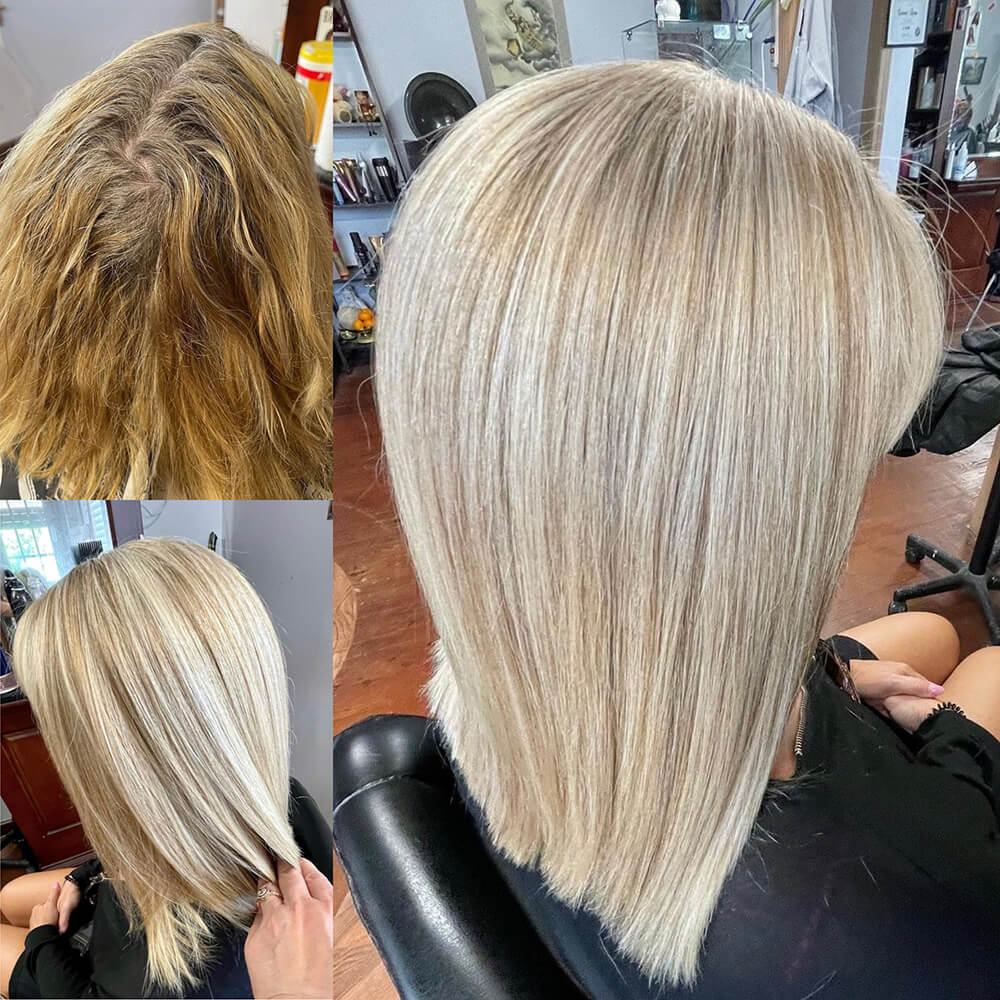 Hair by K And K Hair Salon, Sanford, NC
---